Challenge: The objective for this project was to create an identity, mobile app, Snapchat GeoFilters, and wearables for the 100 Mile Garage Sale. The 100 Mile Garage Sale happens every spring and extends from MN to WI along the Mississippi. Currently there is no sort of identity system, social media, or promotion for the event.
Typically when we think of garage sales we think of our parents or our grandparents. However, there are younger generations that take part in events such as the 100 Mile Garage Sale, and they are being looked over. Another objective for this project is to appeal to younger generations through digital platforms, while accommodating older generations by keeping things simple and easy.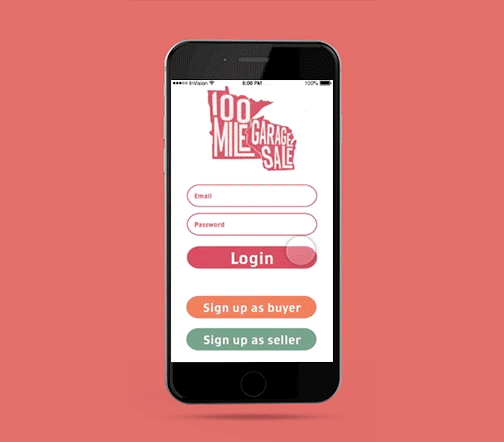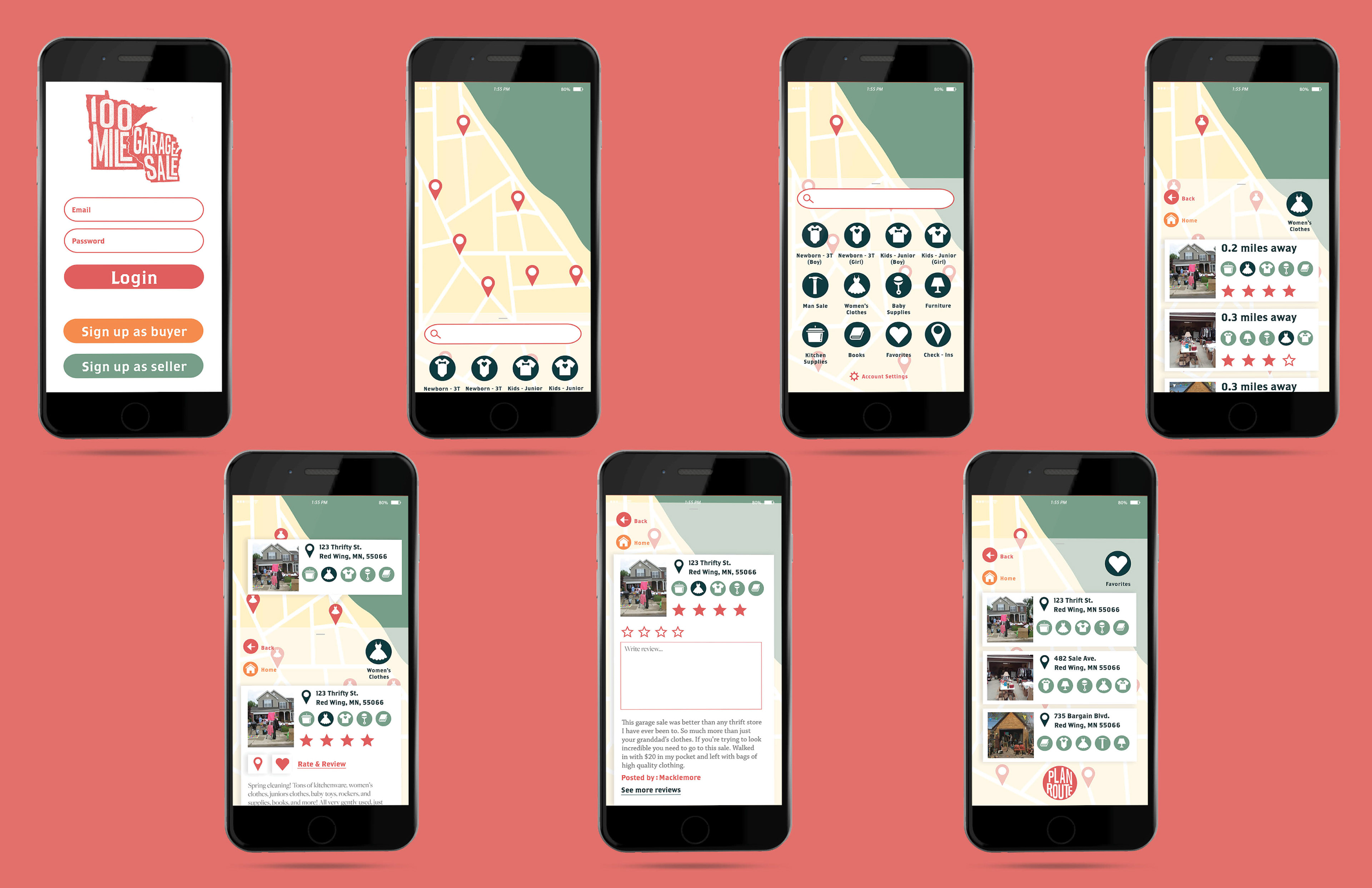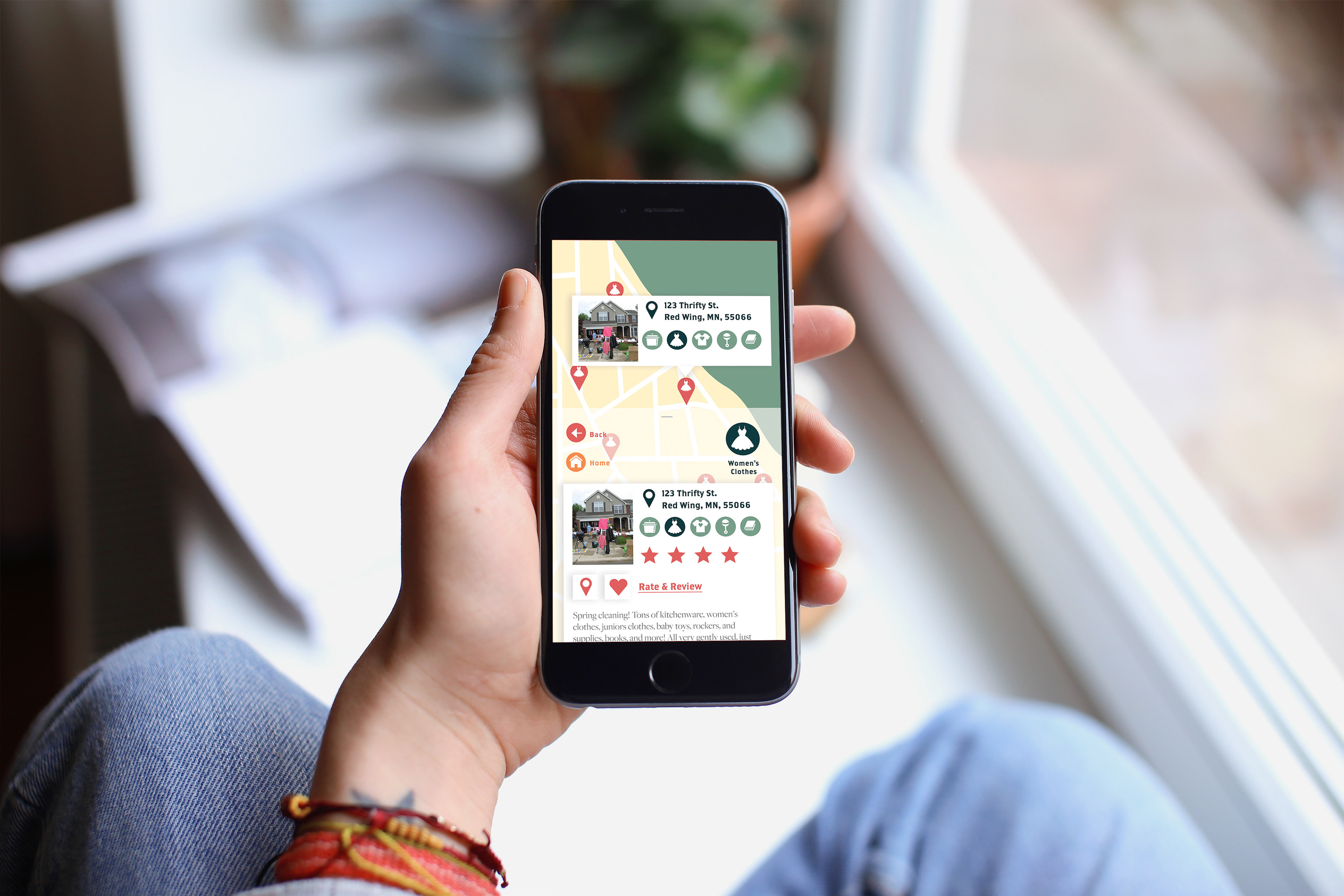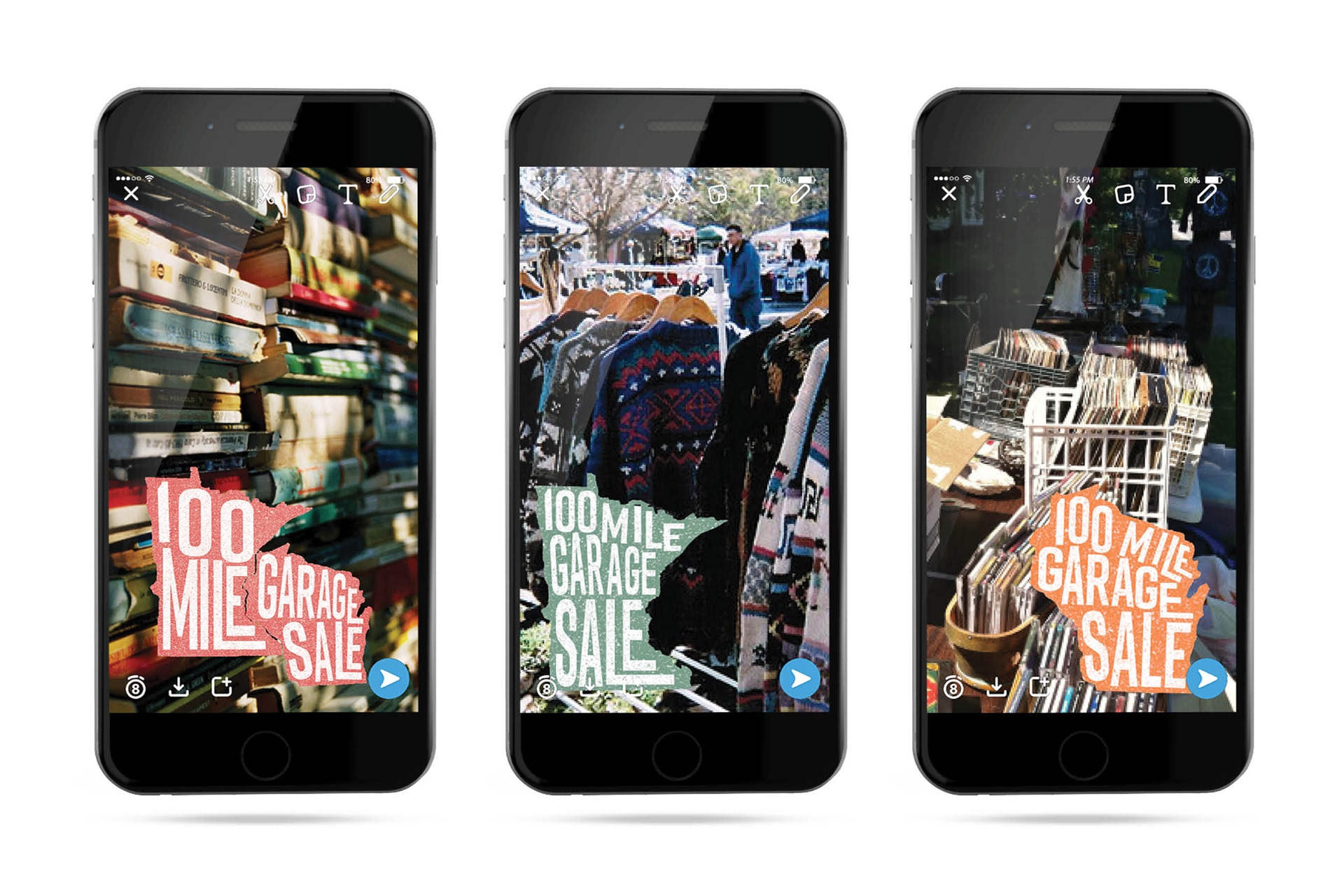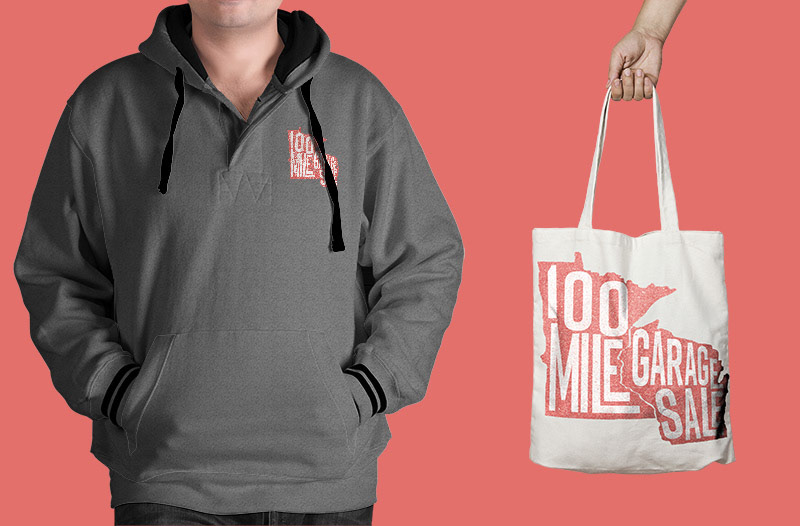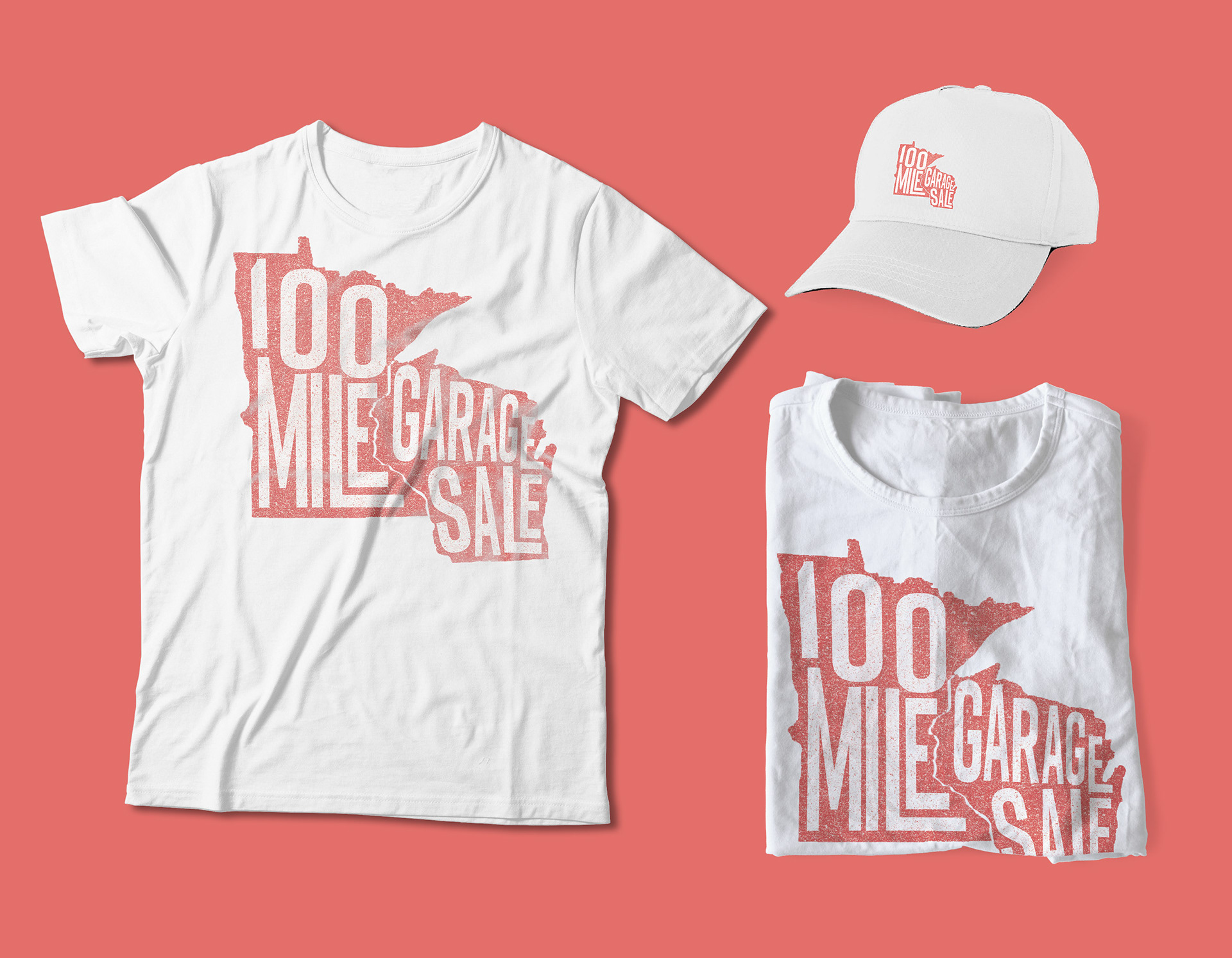 Solution: Typography was a major key in this project, especially in the logo. The expressive typography in the logo is meant to convey the chaos of garage sales, and the bright colors are meant to be fun and appealing. 
The mobile app stayed very simple and straightforward, in order to accommodate an older generations. The mobile app was modeled after Google Maps and is meant to function in a similar way, in order to make the app easy to learn. The Snapchat GeoFilters are meant to change based on location, so I created one with the main MN and WI logo, and then created individual MN and WI icons. 
The project ended up with a really fun vibe, which is exactly what I was trying to accomplish. All of the deliverables speak to both older and younger generations in different ways, and overall I feel that my objectives for this project were met.